Founded in 2010, Babeking is a professional brand of insecticide and mosquito repellent for children. With the brand proposition of "babies sleep tight,
mommies stay at ease"and the product development philosophy of "natural and safe", it is committed to developing repellent products suitable forchildren and
sensitive people. As soon asthe product was launched, it was favored by mothers and quickly developed into a leading brand in the child repellent market. According to
retail sales statistics, Babeking ranked first in the market share of insecticide and mosquito repellent forchildren in China from 2019 to 2022.According to Nielsen's survey
results, Babeking had an absolute lead in market share, and one out of every two mothers would choose Babeking.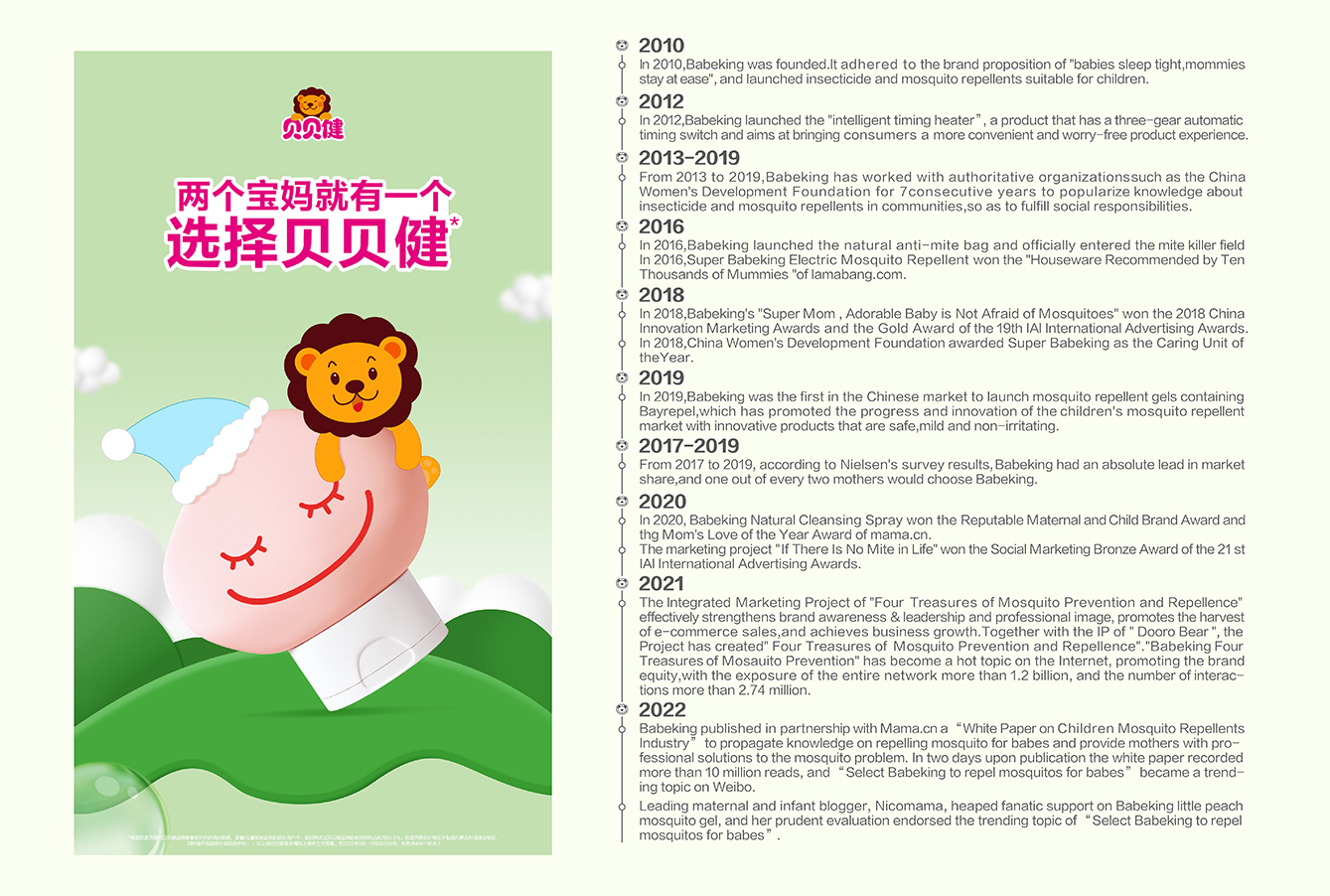 According to Nielsen's survey data on the market share of pesticide products in China's pesticide market from January 2015 to May 2019. Nielsen's statistical area does not include Tibet
Inner Mongolia, Ningxia, Xinjiang, Gansu, Qinghai, Hainan, Hong Kong, Macao and Taiwan, nor does it include the rural areas. (Copyright 2019, Nielsen)